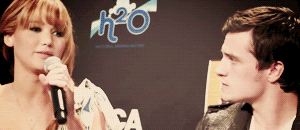 +19 - allergic reaction to the universe since i was born ♡ @wearemilesapart is my twitter account :3 gif by
♥
[Mary] was intelligent, impulsive and harsh. And stubborn and a little bit arrogant.
(Source: kinghudson, via itsnems)
You're serious? But, what if we can't seal the deal with the Vatican? What if your father gets worse? What if -
I'll pressure you. And listen to you, and argue with you, and love you, until the day I die.
(Source: kinghudson, via overrunbyscots)
Sam Claflin and Josh Hutcherson accept the Movie of the Year award for 'The Hunger Games: Catching Fire' onstage at the 2014 MTV Movie Awards